Custom Search
Other ITA web sites:

=> Thumbnail index #1
=> Thumbnail index #3
=> Alphabetical index of photos of Volcanoes
=> Volcano Photos by Country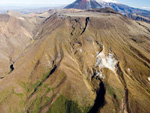 SOURCE: The source of each photo is noted on each photo page.
To submit a photo for inclusion in this web site, please send
e-mail
for instructions.
---
NOTE: The photos of Volcano on this page is re-published from the sources noted on each indivitual Volcano photo page. No claims are made regarding the accuracy of Volcano information contained here. All suggestions for corrections of any errors about Volcano photographs should be addressed to their respective copyright owner.
Please bookmark this page (add it to your favorites).
https://geographic.org/photos/volcanoes/index_2.html
This page was last modified 2-Feb-2018, Copyright © 1995-2018 ITA all rights reserved.